Chalal village
1

loved it

16

visited here
#mountains
#nature
#trekking
Welcome to Chalal village!
---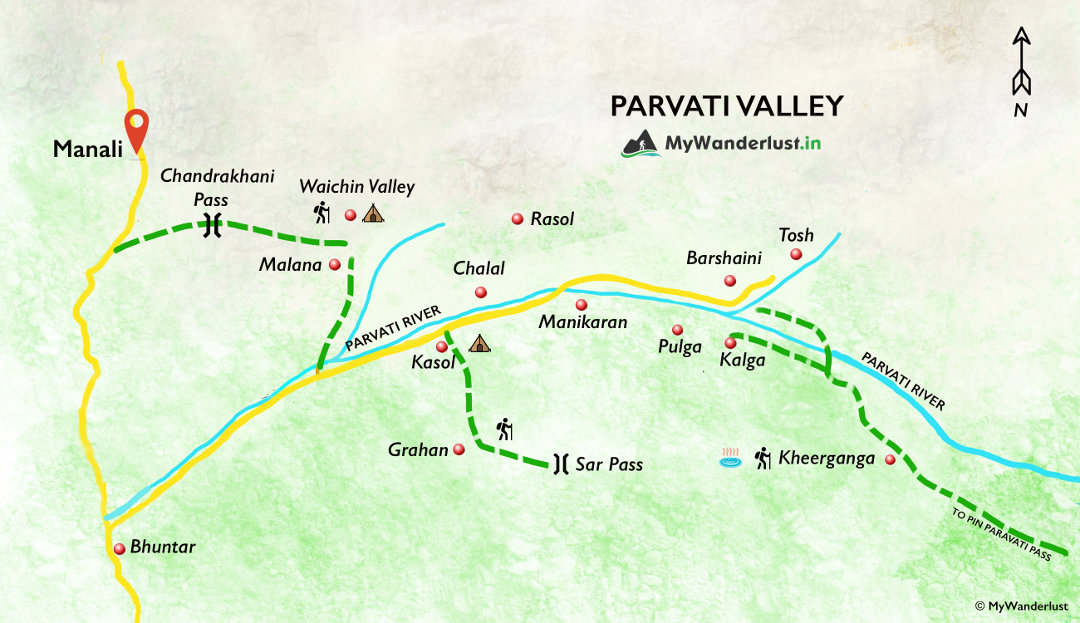 A 30-minutes casual awe-inspiring walk away from the crowd of Kasol through the trails covered with pine trees will lead you to this tiny beautiful village of Chalal, located at an altitude of 1566m. It truly retains its old world mountain village rustic charm also serving as a base for hike to Rasol. The backpackers and trekkers who come here to trek, chill under the mystical sky full of stars or have some hot Chai to cherish the sheer splendor of this scenic place have majorly contributed to the fan following of this place.
The best time to visit here is in between the months of April-June. Trekking, Camping, partying, small cafes with outstanding vibes, tantalizing must try local cuisines including falafel, hummus, pita bread combined with the most admirable views, Chalal never disappoints anyone who comes here in search of adventure or peace.
Must Visit Places
---
Nearby Destinations
---
Weather
Month by month
---
Jan
1° : 14°
Feb
2° : 15°
Mar
5° : 19°
Apr
9° : 25°
May
12° : 28°
Jun
15° : 30°
Jul
18° : 29°
Aug
18° : 28°
Sep
14° : 28°
Oct
8° : 25°
Nov
5° : 21°
Dec
3° : 17°

Min : Max Temperatures in ° Celsius
Photos from albums of Chalal village
Loading Travel Photos to fuel your Wanderlust...
Within the aerial distance of:
Top places to see near Delhi
Top travelers who've visited Chalal village:
Want to ask something to all travelers who have visited Chalal village? Ask a question
Did this page help?
Thanks for letting us know! Have more feedback?
Thank You! Your feedback has been noted.