Kasol
6

want to visit

13

loved it

162

visited here
#mountains
#nature
#trekking
Welcome to Kasol!
---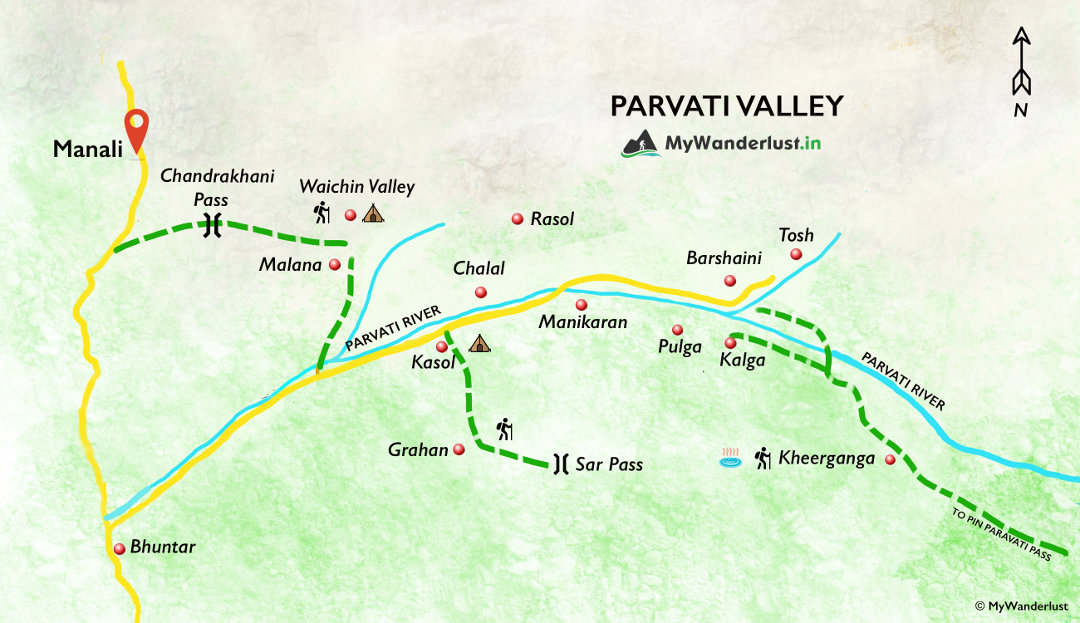 Kasol located at an altitude of 1581m in Parvati Valley, is by far one of the most favored places in Himachal by backpackers, trekkers and explorers in vast numbers. Kasol is a small village situated along the banks of the river Parvati on the way between Bhuntar and Manikaran, about 30 Kms away from Bhuntar, majorly populated by the Israelis.
This place is more than just a destination set amidst the serene beauty of nature or a budget friendly hotbed for adventures. Well known for catering the best experience of trekking, rafting, camping, sightseeing, parties or be it in the spiritual awakening. For those who want to taste scrumptious Israeli food, there are several Israeli cafes and restaurants to please their taste buds. It never tends to dishearten those who come here for ultimate gratification. It is the best hub to take a get away from your regular busy schedule and get your next ultimate eternal experience in Kasol.
Must Visit Places
---
Nearby Destinations
---
Weather
Month by month
---
Jan
1° : 14°
Feb
2° : 15°
Mar
5° : 19°
Apr
9° : 25°
May
12° : 28°
Jun
15° : 30°
Jul
18° : 29°
Aug
18° : 28°
Sep
14° : 28°
Oct
8° : 25°
Nov
5° : 21°
Dec
3° : 17°

Min : Max Temperatures in ° Celsius
What travelers love here
Quote
Calmness and Natural Beauty...!!
Photos from albums of Kasol
Loading Travel Photos to fuel your Wanderlust...
Within the aerial distance of:
Top places to see near Delhi
Top travelers who've visited Kasol:
Want to ask something to all travelers who have visited Kasol? Ask a question
Did this page help?
Thanks for letting us know! Have more feedback?
Thank You! Your feedback has been noted.