Kheerganga
15

want to visit

12

loved it

77

visited here
#trekking
#mountains
#nature
Welcome to Kheerganga!
---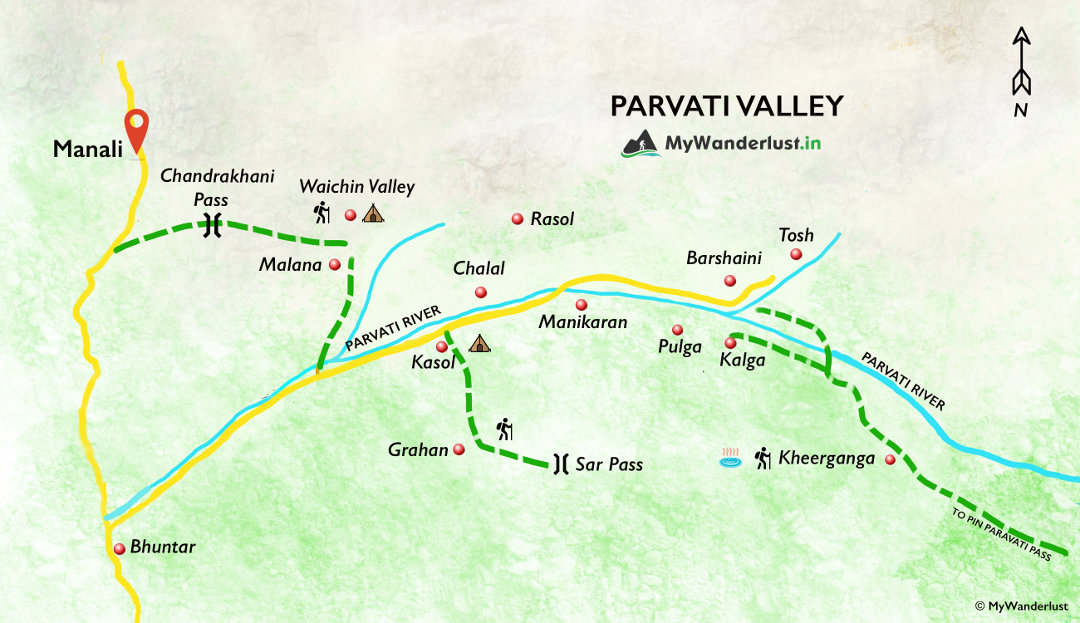 Kheerganga located at an altitude of 2813m in Parvati Valley, is a nice place to visit in Himachal Pradesh. It's popular for its trekking, mountains and nature. Kheerganga is visited by most people in the months of July, September, October and November. It's medium popularity. Getting more and more popular with time.
Must Visit Places
---
Nearby Destinations
---
Photos from albums of Kheerganga
Loading Travel Photos to fuel your Wanderlust...
How to reach Kheerganga
Kheerganga doesn't have flight, train or bus connectivity. Barshaini will be your nearest road head if you are coming via a taxi, are self-driving, or coming by public transport.
Reaching by Bus
---
Take any bus on the Delhi - Chandigarh - Manali route, and get down at Bhuntar which is the connecting bus stop. From Bhuntar you'll get a local bus for Barshaini, which is the nearest local bus stop to your destination Kheerganga.
Kullu ISBT (see
Kullu
) is the nearest major bus station, with buses to other cities.
Reaching by Train
---
Chandigarh Railway Station (CDG) is the nearest major railway station.
Joginder Nagar Railway Station (JDNX) is a local train station nearby, with limited railway connectivity.
Reaching by Air
---
Chandigarh Airport (IXC) is the nearest major international airport.
Bhuntar Airport (KUU) is a small airport with limited flight routes.
Did this help?
Thanks for letting us know! Have more feedback?
Thank You! Your feedback has been noted.
Within the aerial distance of:
Top places to see near Delhi
Top travelers who've visited Kheerganga:
Want to ask something to all travelers who have visited Kheerganga? Ask a question