Grahan Village
1

want to visit

2

loved it

18

visited here
#trekking
#mountains
#adventure
Welcome to Grahan Village!
---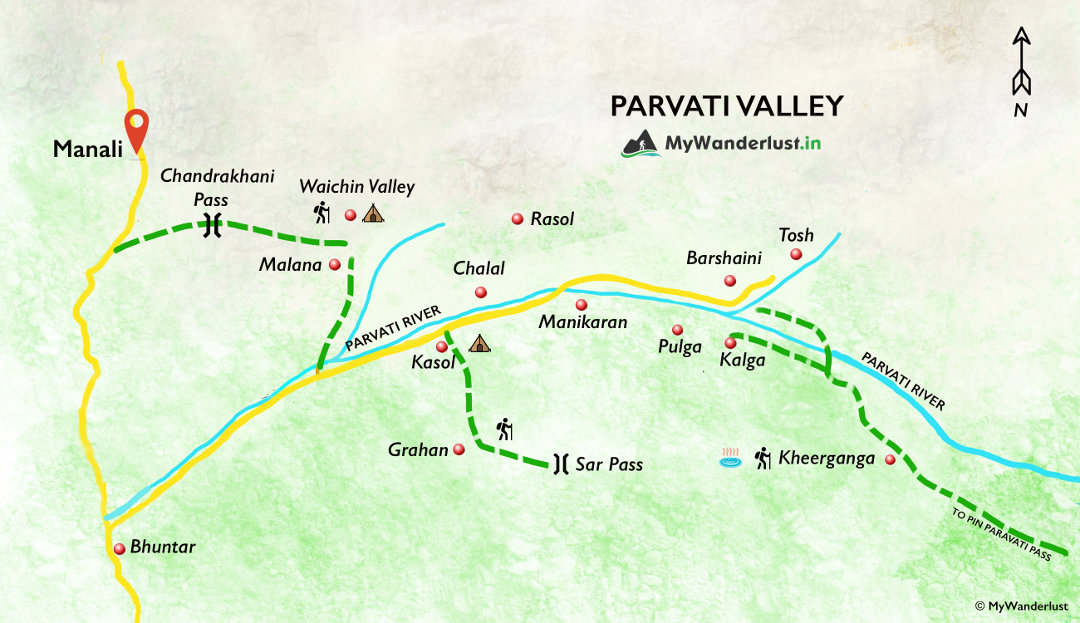 If you are planning to visit offbeat places of Parvati valley, a 10km hike to Grahan village, situated deep inside the forest to the north of Kasol, at an altitude of 2298m in Parvati Valley, is a must on the list. It is a small village with a population of only 350 people living 50 houses along with some beautiful architecture.
Summers and winters are the best seasons to visit this place. Accommodation here is limited to a handful of guesthouses run by locals which offer local Himachali food. With its tranquil sites and pure mountain air, Grahan is the starting point of the adventurous Sar Pass Trek. Despite offering the ultimate peace by rendering a complete disconnect to all the backpackers and travellers coming here, this place is still the road less travelled in the Parvati valley.
Must Visit Places
---
Nearby Destinations
---
Weather
Month by month
---
Jan
-5° : 8°
Feb
-4° : 9°
Mar
-1° : 13°
Apr
3° : 19°
May
6° : 22°
Jun
9° : 24°
Jul
12° : 23°
Aug
12° : 22°
Sep
8° : 22°
Oct
2° : 19°
Nov
-1° : 15°
Dec
-3° : 11°

Min : Max Temperatures in ° Celsius
Photos from albums of Grahan Village
Loading Travel Photos to fuel your Wanderlust...
Within the aerial distance of:
Top places to see near Delhi
Top travelers who've visited Grahan Village:
Want to ask something to all travelers who have visited Grahan Village? Ask a question
Did this page help?
Thanks for letting us know! Have more feedback?
Thank You! Your feedback has been noted.