Pulga
23

visited here
#trekking
#mountains
#nature
Welcome to Pulga!
---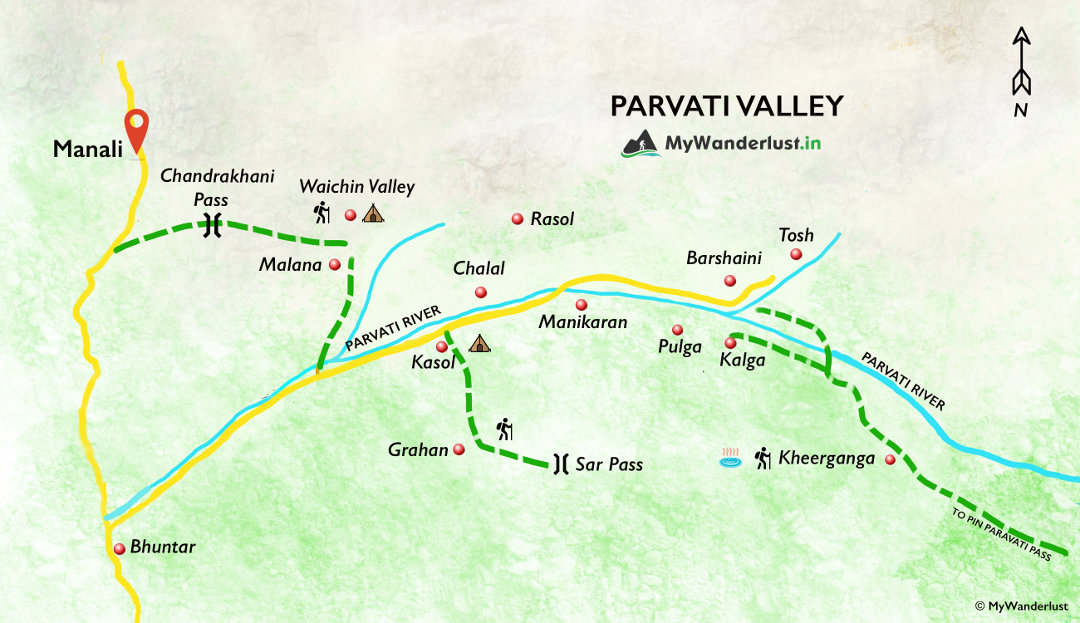 Located at an average height of about 2123m (9498 feet), Pulga village in Himachal Pradesh is the perfect location for solo travellers. It takes around 2-2.5hrs drive from Kasol and a 3kms hike from Bharseni to reach Pulga. Amidst heavenly views of Himalayas, amazing tea plantations and apple orchards this place offers a perfect cozy setting to spend some time with nature and stay lost in one's solitude as you won't spot too many people here also the mobile networks and Wifi is weak due to altitude issues. Pulga is also famous for its hiking and trekking experiences. One of the most refreshing trek from here is the Kheerganga trek in the fairy forest of Deodar trees offering excellent views. If you want a break, pack your bags and get ready to find your soul at this place.
Must Visit Places
---
Nearby Destinations
---
Weather
Month by month
---
Jan
-4° : 9°
Feb
-3° : 10°
Mar
0° : 14°
Apr
4° : 20°
May
7° : 23°
Jun
10° : 25°
Jul
13° : 24°
Aug
13° : 23°
Sep
9° : 23°
Oct
3° : 20°
Nov
0° : 16°
Dec
-2° : 12°

Min : Max Temperatures in ° Celsius
Photos from albums of Pulga
Loading Travel Photos to fuel your Wanderlust...
Within the aerial distance of:
Top places to see near Delhi
Top travelers who've visited Pulga:
Want to ask something to all travelers who have visited Pulga? Ask a question
Did this page help?
Thanks for letting us know! Have more feedback?
Thank You! Your feedback has been noted.