Ladakh
The land of high passes
78

want to visit

30

loved it

193

visited here
#mountains
#nature
#adventure
Welcome to Ladakh!
---
Ladakh is unique in its own way. High barren snow clad mountains, Buddhist monasteries, cold deserts, world's highest passes, rivers and the list is endless. It's an experience a person can never forget.
Tell everyone what you like about Ladakh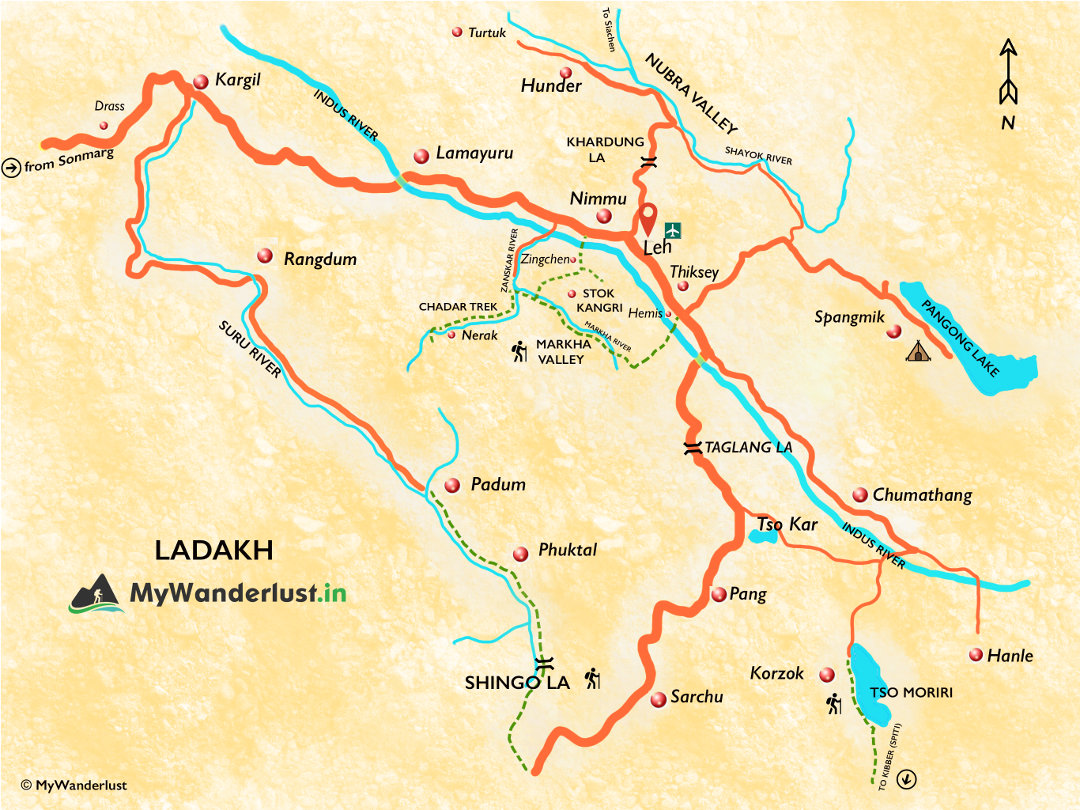 Must Visit Places
---
Nearby Destinations
---
Photos from albums of Ladakh
Loading Travel Photos to fuel your Wanderlust...
Within the aerial distance of:
Top places to see near Delhi
Ladakh Map
A backpacker paradise rapidly going mainstream. Check it off your bucket list before it goes the manali/kasol way. Summers are cool and there is a party undercurrent throughout the town. Hire bikes or rent cabs and road trip across this arid paradise, expole the highest morotable roads and pristine crystal clear lakes while indulging in some amazing continental cuisines and mingling with fellow backpackers in Leh town in the evenings. Winters are harsh with a perpetual thick layer of snow. -Justin Francis (Mayor of Leh)
Within the aerial distance of:
Top places to see near Delhi
Top travelers who've visited Ladakh:
Want to ask something to all travelers who have visited Ladakh? Ask a question
Did this page help?
Thanks for letting us know! Have more feedback?
Thank You! Your feedback has been noted.