Gujarat
Smone to share experience of visiting Gujarat together?
I am interested to go to Rann Utsav, explore Bhuj and also wander around Ahmedabad. This will be the final part of my India visit this time. Planned for Dec 10 - 13. 4 days is quite short, but possible. Anyone willing to join me or share your previous visit knowledge?
asked by Katerina Baptiste
Not the answer you're looking for? Browse other questions or ask your own question.
Ask Question
See more: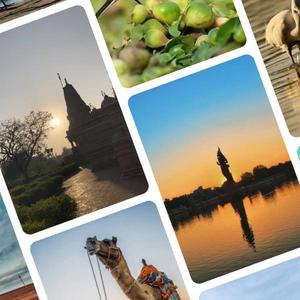 Did this page help?
Thanks for letting us know! Have more feedback?
Thank You! Your feedback has been noted.