Gokarna
What's the best thing you like about Gokarna?
asked by Community
2 Answers
---
On my first ever ever solo trip to Gokarna, I couldn't help but admire the coziness of its beaches. If that sounds strange to you, take a boat ride to the Half Moon and Paradise beaches. The way they look from the waters is delightful, and might, if you are imaginative, remind you of toyland. In fact, many have described these beaches as having felt like their own private island. Trekking to these beaches might be a good idea too, owing to several cliff paths with gorgeous views. The more mainstream beaches of Om and Kudle are small and pretty as well. To summarize it all ,the things I love most about Gokarna are its tiny and solitary beaches, and its cliff walks.
---
Gokarna is the place to be at if you love Goa for its beaches but want to avoid the crowds! Also, I have heard that Gokarna is one of the best places to attend Maha Shivratri. Especially if you are a lord shiva devotee! *wink wink*
Not the answer you're looking for? Browse other questions or ask your own question.
Ask Question
See more: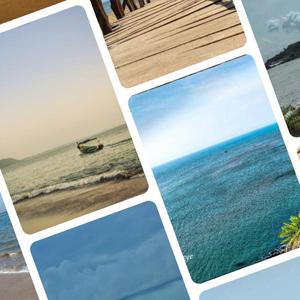 Did this page help?
Thanks for letting us know! Have more feedback?
Thank You! Your feedback has been noted.