Tosh
What's the best thing you like about Tosh?
asked by Community
1 Answer
---
Tosh- A beautiful village situated near Barshaini of Kullu District. Its a 3km walk uphill from Barshaini. The panoramic view from the top of the village is something which will make you dumbstruck. The villagers are very cooperative and the hospitality is praiseworthy. One can easily get home stays to stay there. If you want to book a hotel then walk till the top of the village from where the balcony of the hotel will give you a visual treat in the morning. Hill top residency and Pink floyd are some good cafes to hangout in that area. Though you will find the food a bit costlier than the normal price.If you want to avoid that then please carry a water heater with you to make maggi of your own. Have a wonderful trip to Tosh.
Not the answer you're looking for? Browse other questions or ask your own question.
Ask Question
See more: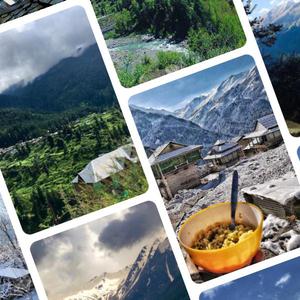 Did this page help?
Thanks for letting us know! Have more feedback?
Thank You! Your feedback has been noted.