Kedarkantha Peak
Kedarkantha trekking in December. Is it mandatory to hire a professional trekker?
About stay, transport and weather
asked by Balkishan Gupta
3 Answers
---
No it is not. You'll face some problem in finding trail but the footsteps of horses and their poop can help you. Otherwise the safe way is that you can look for groups which are leaving on the same day yoy are leaving and you can follow them.
---
It depends on your past experiences.
If you know where to pitch the tent and how to pitch the tent, how to walk on snow and other basic things. Because it can be very snowy in December.
Trail is not an issue !
---
Trail is good but weather conditions and other factors like food, pitching tents, toilet facilities etc needs more efforts that's why people go with operartors or hire guide and other staff. You can try 73800 87934 for bookings.
Not the answer you're looking for? Browse other questions or ask your own question.
Ask Question
See more: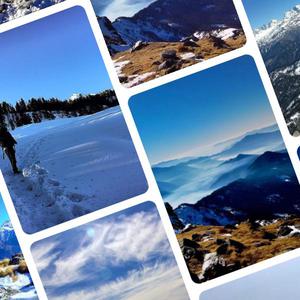 Did this page help?
Thanks for letting us know! Have more feedback?
Thank You! Your feedback has been noted.