Sikkim
Are there any treks in Sikkim that can be done without guide/porter help?
asked by Atul Goyal
2 Answers
---
No. The trails are marked but you will not be allowed to enter without a guide.
---
Hey, Besides the famous ones like Goechala, Greenlake and muguthang there are many treks that u can do. Actually you can explroe entire sikkim on foot techniqually. I did the same ofr the West of sikkim and curated a route by the name - "The Holy Circuit" basically i linked all the historical and religiuos cemtres of West Sikkim.
Day 1 - Pelling to Khechopari
Day 2 - khechopari to Yuksum
Day 3 - Yuksum to tashiding
Day 4 - Tashiding to Ralang
Day 5 -Ralang to Ravangla.
We took or own tents and food, but wegot lovely locals hosting us everywhere so it worked. :)
Not the answer you're looking for? Browse other questions or ask your own question.
Ask Question
See more: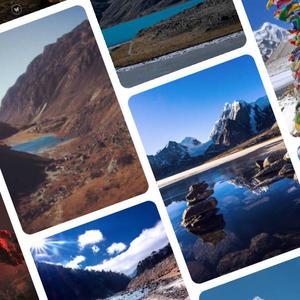 Did this page help?
Thanks for letting us know! Have more feedback?
Thank You! Your feedback has been noted.