Goa
What's the best thing you like about Goa?
asked by Community
1 Answer
---
I have pretty much decided that Goa for me is only for its party scene. I also like north goa more for the same reason. So here is my answer for someone who loves to party!


Club Cubana - I wouldn't go to Goa if this is closed. I absolutely love this place. Other clubs are pretty bad if you compare them with Cubana. Either they aren't value for money, or are just bad.
Candolim beach - I really like the sand there(Judge me all you want :D). For some reason I find it a perfect mix and match of how crowded and peaceful a beach has to be.
Beaches beyond Vagator - They are usually less crowded and I absolutely love to drive to them because the roads are scenic.
Scooty rides - I like to believe that Goa is best seen by renting a scooty/bike(a little expensive). Some people rent a Jeep but since the roads all across Goa are narrow, I don't like to do that.
Casino - Not really a fan, but its worth trying out once. And was also worth the mention so here it goes.
Not the answer you're looking for? Browse other questions or ask your own question.
Ask Question
See more: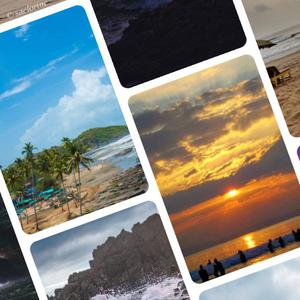 Did this page help?
Thanks for letting us know! Have more feedback?
Thank You! Your feedback has been noted.