Bijli Mahadev
Which is the nearest place to stay around Bijli Mahadev?
Something that would be open in Jan-Feb...
asked by Atul Goyal
2 Answers
---
Bijli Mahadev is a small(2hr) hike in Kullu district and isn't very far from the Kullu bus stand.
I didn't stay there overnight but since there are a lot of accomodation options available in Kullu, you can find one easily.
Camps are available on top, will recommend you to confirm beforehand if you want to stay on top. Went there 4 years ago.
Happy Travelling
---
The best and the nearest place to stay around Bijlimahadev is village Chansaari , though its a very small village with limited facilities but you can find local guest houses there . You can stay with village people as well , when ever i visit there i always stay at one of these guest houses .....
Not the answer you're looking for? Browse other questions or ask your own question.
Ask Question
See more: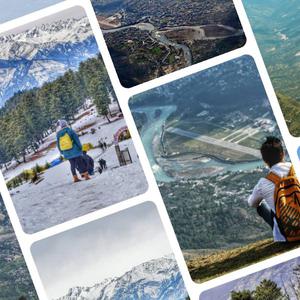 Did this page help?
Thanks for letting us know! Have more feedback?
Thank You! Your feedback has been noted.