Bijli Mahadev
Trek details for bijli mahadev?
What would be the best starting point for the trek? How much time does an average trekker take, and are there any camping/stay options at the site?
asked by Rajat Khatri
1 Answer
---
The best starting point for this trek is actually a small but beautiful village named chansaari , you can find a straight way from there , if we talk about time it would take around 1.5 to 2 hours for an average trekker but u can complete it in 45 minutes too if you walk little faster.... there are some camping sites and even u can get camps there and meal too but only upto certain time like 7 at night .
Not the answer you're looking for? Browse other questions or ask your own question.
Ask Question
See more: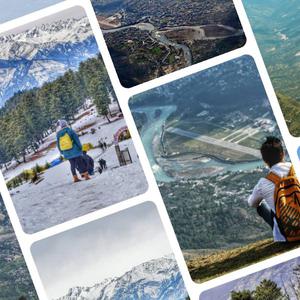 Did this page help?
Thanks for letting us know! Have more feedback?
Thank You! Your feedback has been noted.