Alappuzha
What's the best thing you like about Alappuzha?
asked by Community
1 Answer
---
Alappuzah is a place which would remind you of those childhood fairytales and stories that you have listened to while growing up. This place offers a peaceful and calm environment to anyone who is looking for a place to relax and disconnect from their fast forward life. You get a chance to view the most gorgeous sunsets while lazing around on the deck of a Shikara or a Houseboat. Indugle in the local dishes and experience the magic of Kerala. Trust me, this is one place where you can stay forever while enjoying your natural surroundings.
Not the answer you're looking for? Browse other questions or ask your own question.
Ask Question
See more: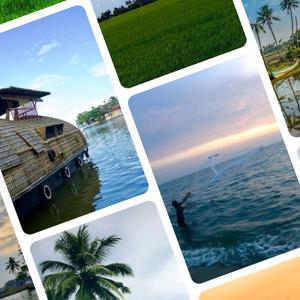 Did this page help?
Thanks for letting us know! Have more feedback?
Thank You! Your feedback has been noted.